This is a small excerpt of my work. Please follow me on Social Media to see my latest photos and get additional information.
Winterwonderland in Tirol

Mountain Shooting in Tirol

One night at the summit of a mountain in Tirol is a great experience. We walked up the montain in the late afternoon and had to hurry to get up there ...
I put together the most helpful tips and tricks in my ebooks. The ebooks are available at Amazon and other online ebook stores.
All eBooks in English
English eBooks
Long Exposure Photography
Learn how to create dynamic, photographic artworks. Dive into the exciting world of long exposure photography and create stunning photographic artworks. The author puts many useful tips in a nutshell and created a comprehensive and easy to read guide. This book will help you to bring your photography to a new level.
You will learn about the equipment you need, the technique to create long exposures, the post processing in Photoshop and you will also get lot's of examples.
Table of contents:

Introduction
My definition of long exposure photography
Equipment
Shooting Technique
Composition
Cloud Formations
Post Processing
Inspiring Examples
Order this ebook on Amazon.com
---
Image Composition
Learn how to create better photos with deliberate image composition, regardless of the technical equipment you use. This book will show which methods can be consciously used to direct the way photos are viewed and the emotions triggered by them.
Create better photos with simple tricks!
About the contents:

Create dynamic images
Leading lines
Image area
Frames
Arranging image elements
Symmetry
Group formation
Light & shadow
Shooting position
Focus range
Colors
Horizon
Foreground & background
Reduction
Telling stories
Checklist for difficult subjects
Order this ebook on Amazon.com
---
Iceland
You will get the two ebooks:
Book 1: Waterfalls & Wildlife of Iceland (includes 31 high end photographic artworks)
Book 2: Landscapes & Buildings of Iceland (includes 45 high end photographic artworks)
The ebook does contain a link to the pdf version as well.
These books are great for ale Iceland-lovers and for all who will travel to Iceland. Get inspirations for your trip or just come with me on a virtual journey.
Order this ebook on Amazon.com
Drucke meiner Fotografien, als Poster, Leinwand, Alu Dibond oder Forex sind hier erhältlich.
If you would like to use my photography
Licences
Please contact
Westend61
if you would like to licence my photographs.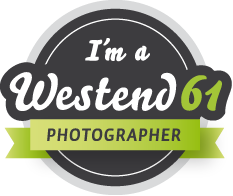 Subscribe to my newsletter and get the latest news and photographs.